SO MUCH TO DO ABOARD THE
NORWEGIAN BREAKAWAY
We are so excited to be on the Norwegian Breakaway in April 2020! It's one of the larger ships in their cruise fleet. It's inaugural year was 2013 and was completely refurbished in 2018. It holds 3,963 guests, is 1068.3 feet long, and has a cruise speed of 22.5 knots. The ship has over 20 restaurants & eateries - more than most conferences have within walking distance! There's also a beautiful quarter mile oceanfront promenade where guests can dine, socialize, etc. For night owls & early risers, some restaurants offer dining 24/7. If you're looking to get social or unwind, the Breakaway also has 15 bars & lounges to relax and meetup with fellow creatives after an amazing day of speakers, adventures, and activities. Speaking of activities… the ship also boasts 5 multi-story waterslides, two swimming pools, four hot tubs, an onboard ropes course, live music, live comedy, musicals, a casino, a gym, spa, shopping, and so much more!
TLDR? FEATURES AT A GLANCE!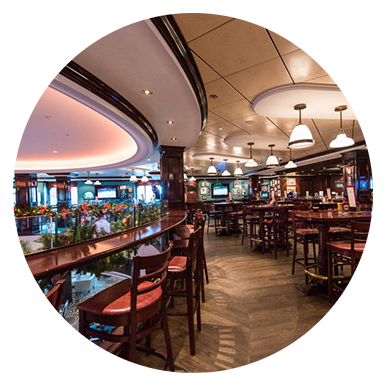 7 of which are All Inclusive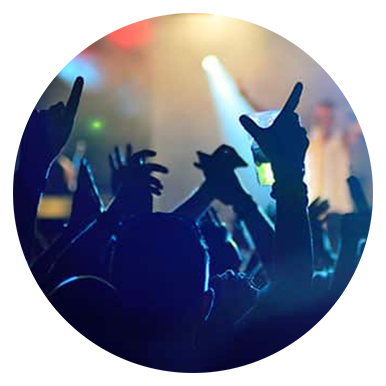 Rock Bands, Piano Bars & more!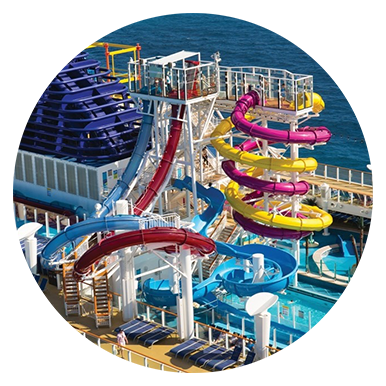 1/4 Mile Outdoor Promenade!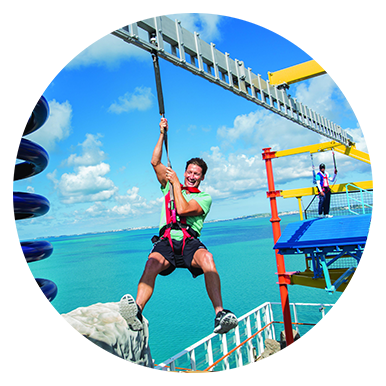 Zipline, Ropes Course, Mini-Golf & more!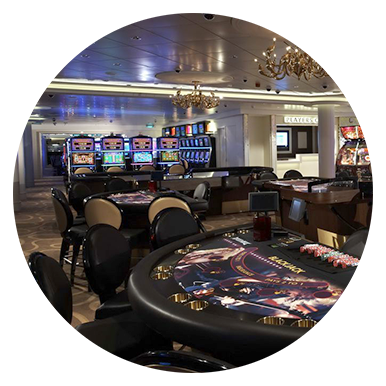 Slots, Blackjack, Roulette & more!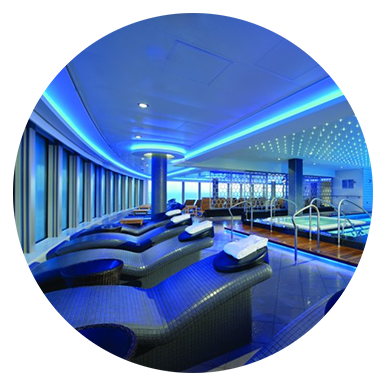 Massages, Manis, Pedis & more!
AVAILABLE ROOM TYPES
BREAKAWAY STATEROOMS
•STUDIO•
Featuring a full-size bed, a one-way window to the corridor and separate areas for your bathroom, sink and shower.
•INSIDE•
These staterooms feature two lower beds that convert to a queen-size bed. Door opens to center interior corridor.
•OCEAN VIEW•
Enjoy a large picture window and two lower beds that convert to a queen-size bed.
•BALCONY•
Take in the amazing views from these staterooms that include floor-to-ceiling glass doors that open to your own private balcony and two lower beds that convert to a queen-size bed.
*Please note that the views from the Ocean View may be fully obstructed, partially obstructed, porthole or picture window and Balcony may be fully obstructed or partially obstructed.
•3&4 PERSON ROOMS•
These rooms are very limited and are dependent on the availability of nearby lifeboats. You will need to contact cruise@cropcons.com as soon as possible with your request for room preference (Ocean View or Balcony), number of persons, and Crop ticket types (Crop or Guest). CropCons will contact you regarding specific pricing & availability.

QUESTIONS? WANNA SPONSOR? DROP US A LINE!
CONTACT US